ACT: A Common Territory
Initiated in 2011 by the Orchestre de Picardie, ACT (A Common Territory) is a network of five French and eight English cultural operators, working from the local to the European level in complementary sectors ranging from classical music, contemporary dance, secondary and higher education, production and community work.
ACT aims to foster the arts, stimulate creativity & develop cultural actions to contribute to the social, economic and cultural development throughout the European region from Sussex to Picardie, Cambridgeshire to Brittany.
From 2011 to 2015, its common objective is to jointly develop cross-border creative activities, put its action into the service of local change and access to culture for all, share resources and skills, create exchanges opportunities and the enjoyment of high quality activities: multidisciplinary and/or collaborative performances, community outreach, and WWI centenary commemorations.
The ACT network was selected under the European Cross-border Cooperation Programme INTERREG IV A France (Channel) – England, co-funded by the ERDF.
ACT 1: La création du monde
Over the course of ten consecutive days, students, staff and alumni of BA (Hons) Computer Animation Arts were challenged to produce synesthetic digital paintings in response to Darius Milhaud's La création du monde.
Importantly, participants were not initiated into Milhaud's music prior to the challenge; they were asked to respond freely and subjectively to what they heard – to visualize their auditory first impressions with enthusiasm and impunity; to give colour, texture, shape, and form to the shifting moods and rhythms of Milhaud's jazz inspired composition.
La création du monde - Speed Paintings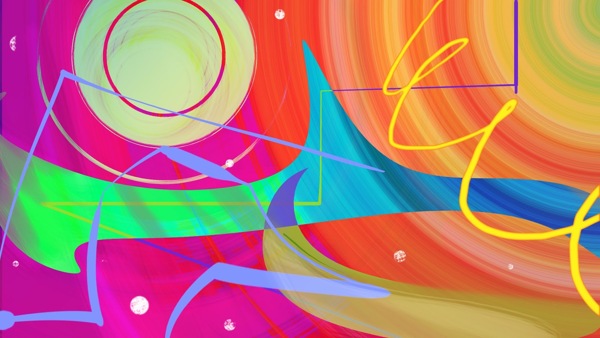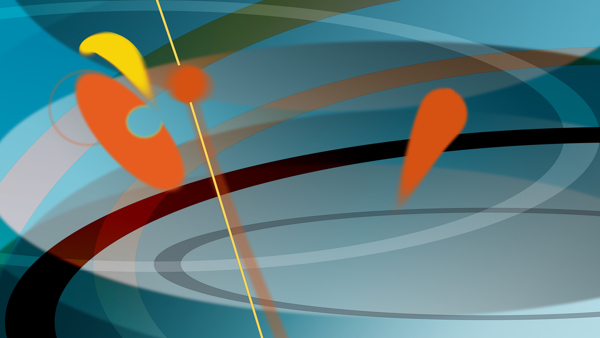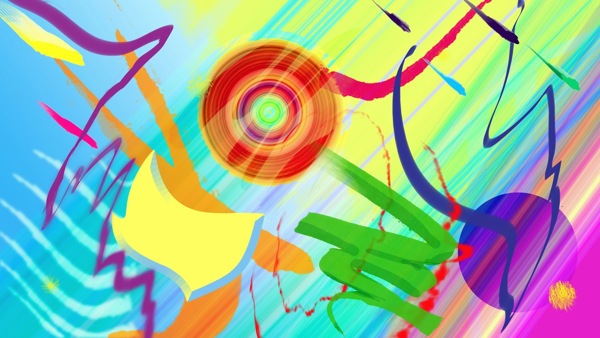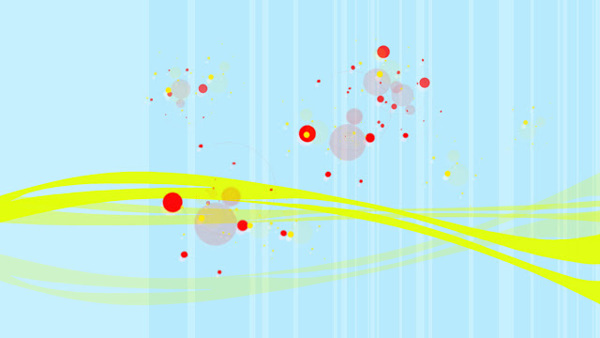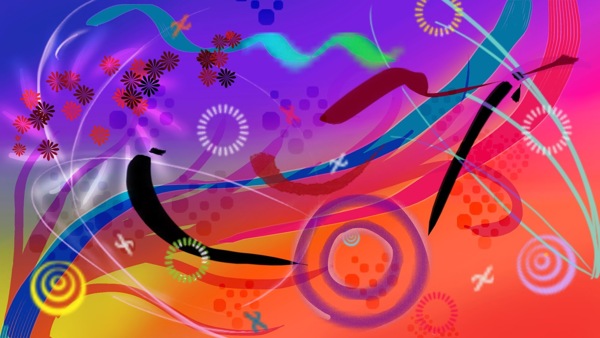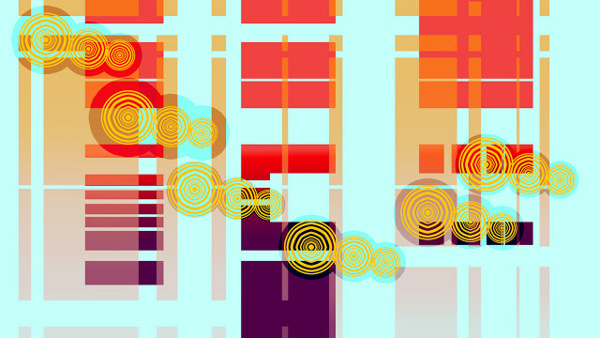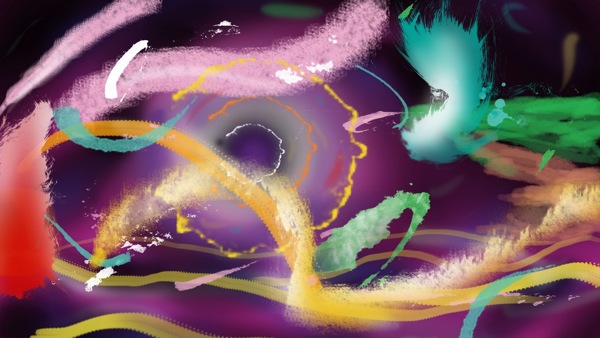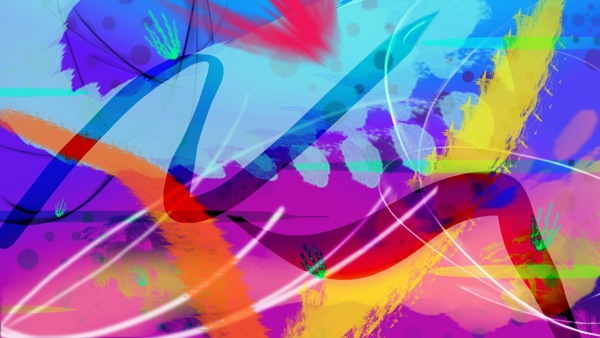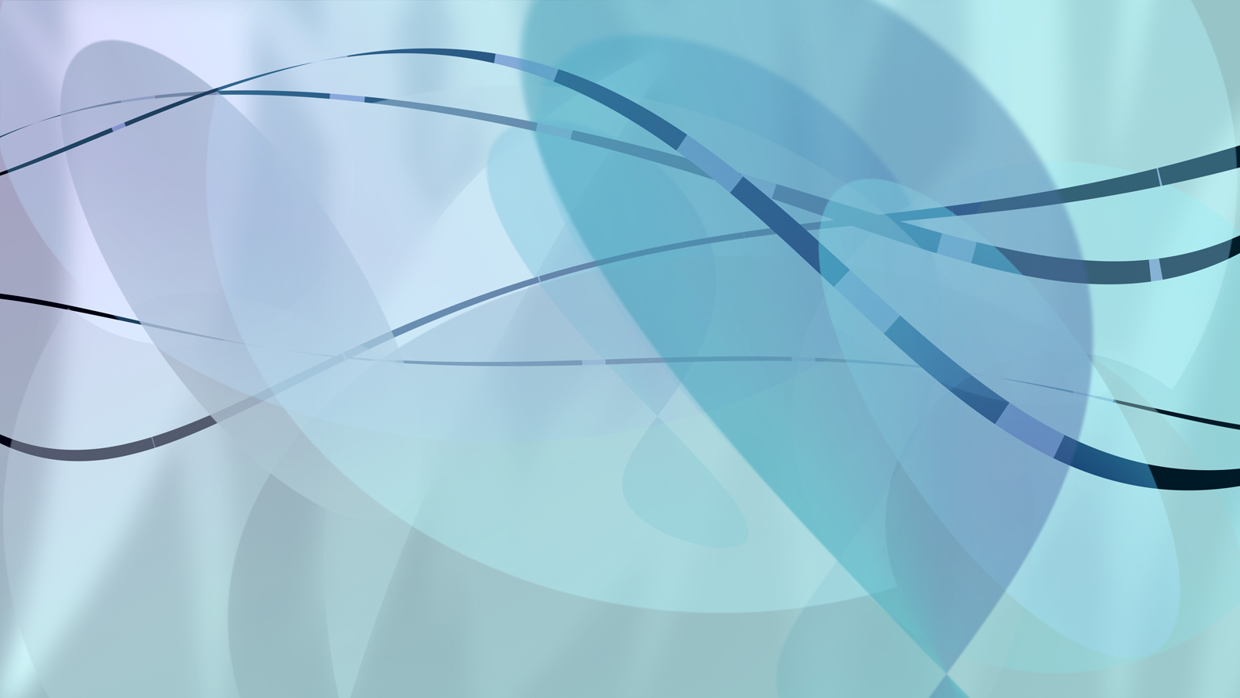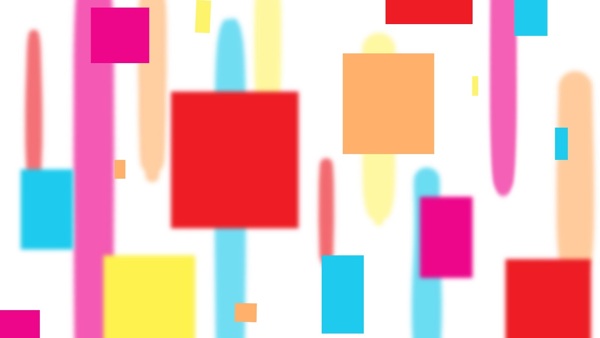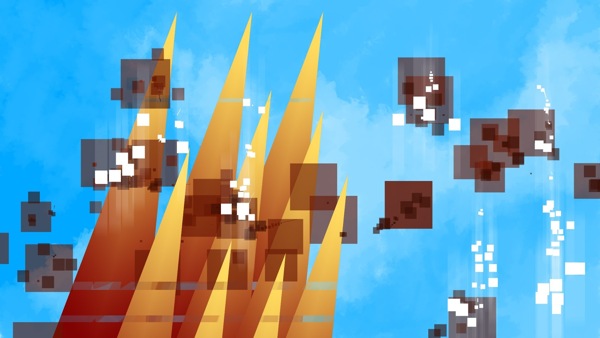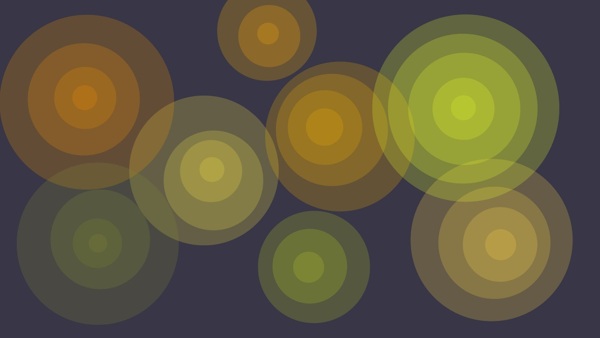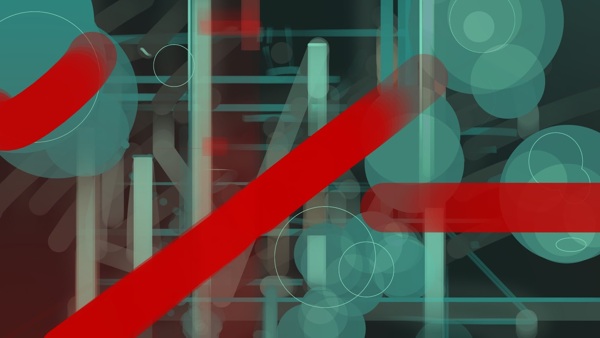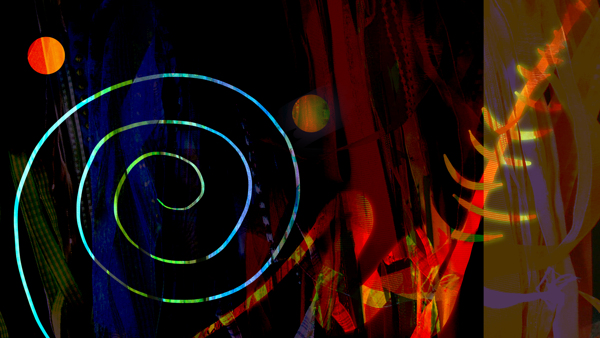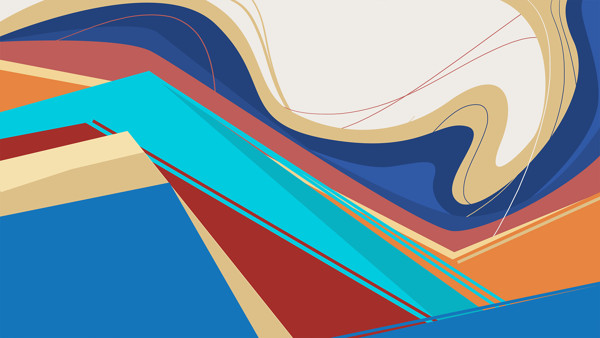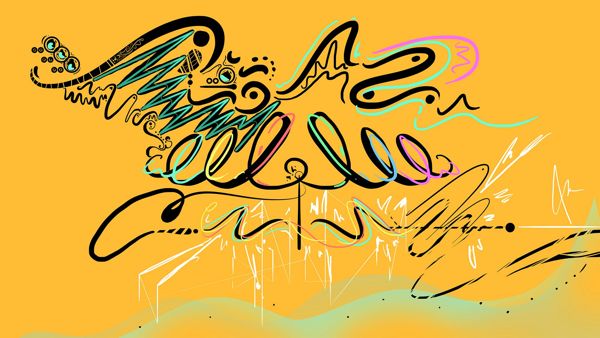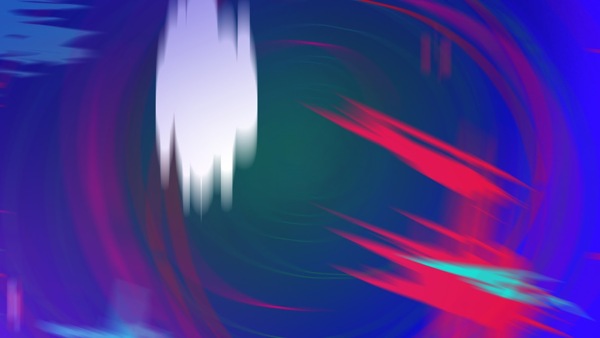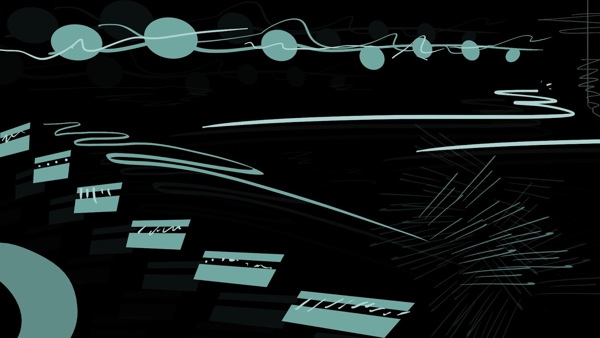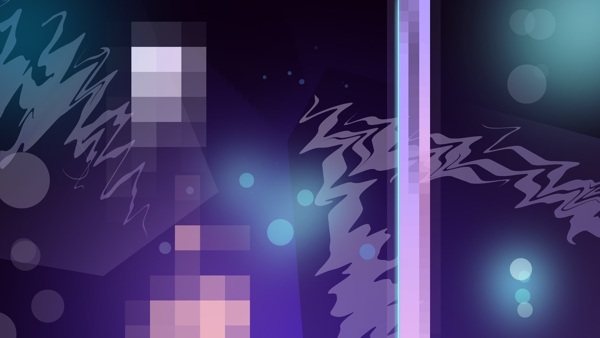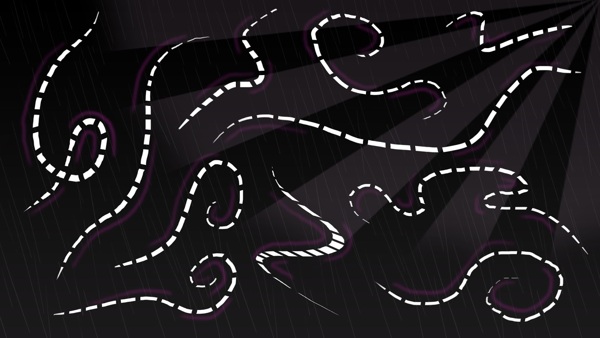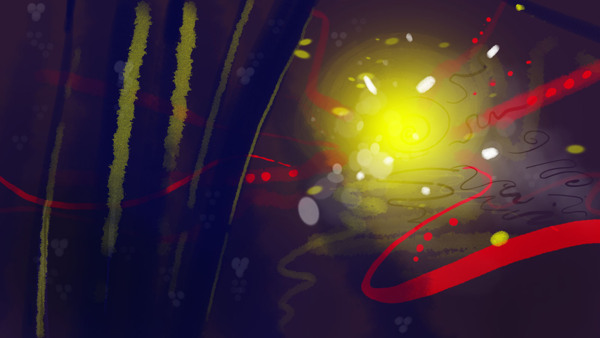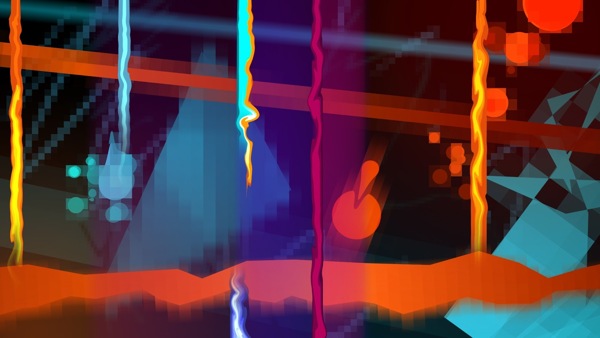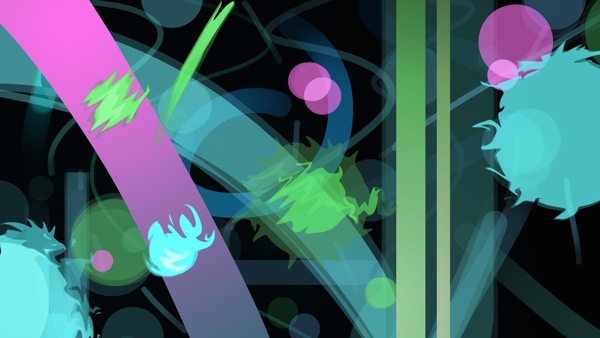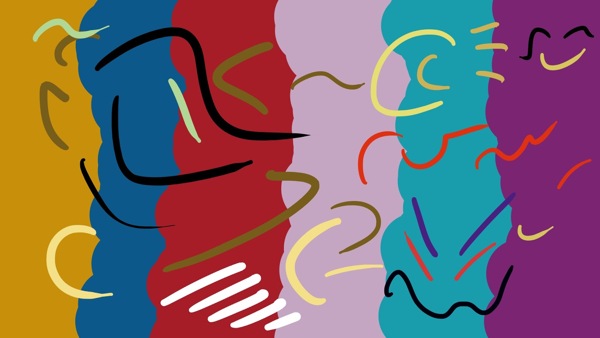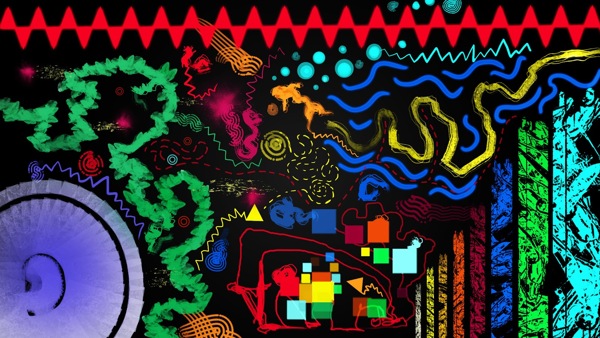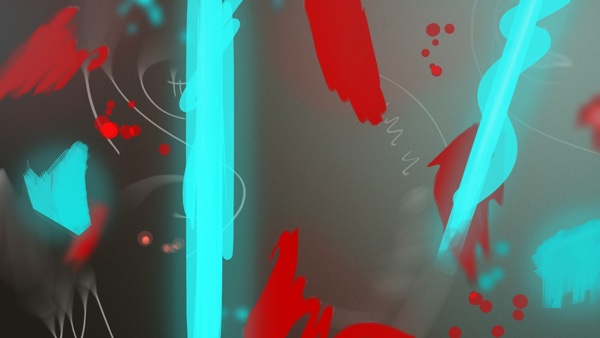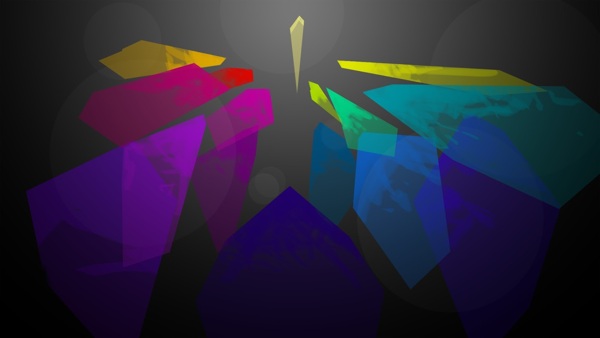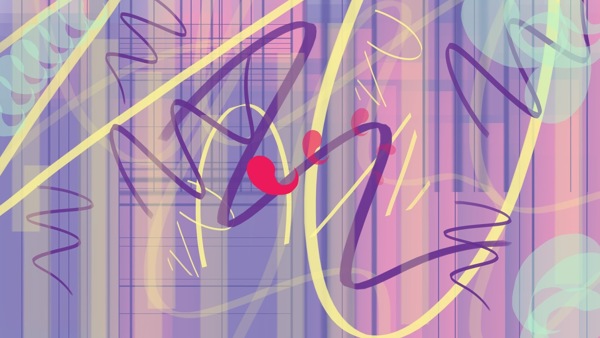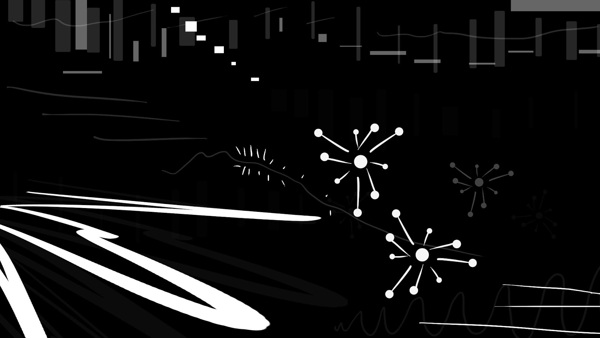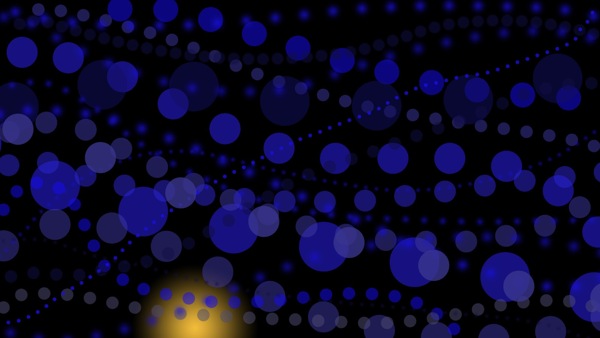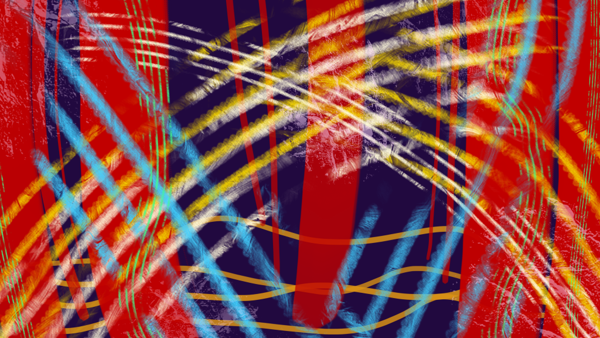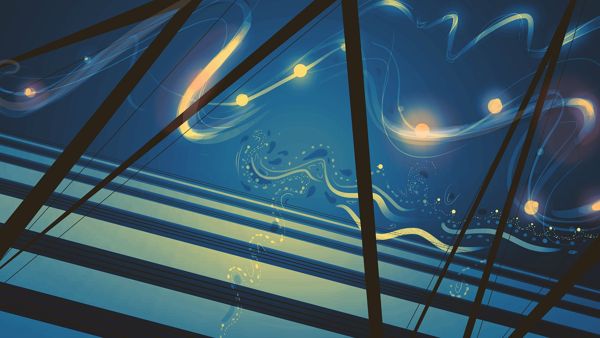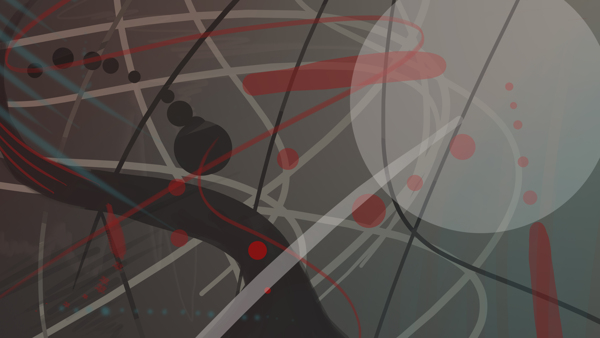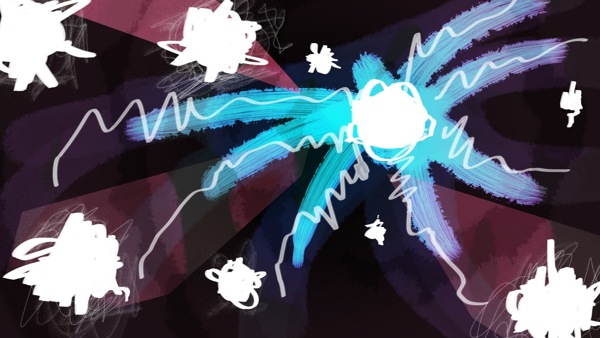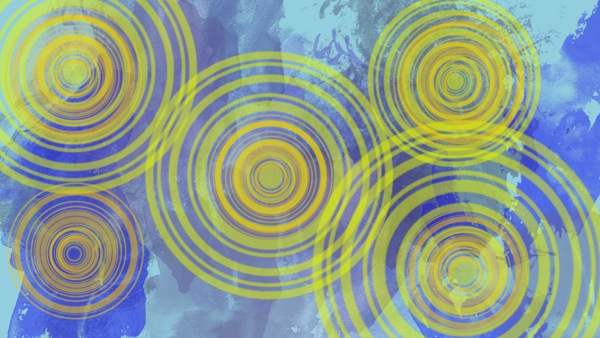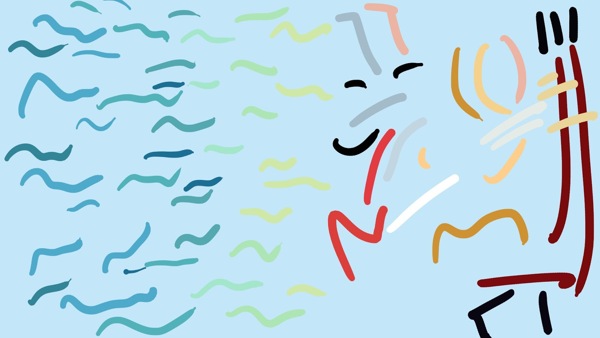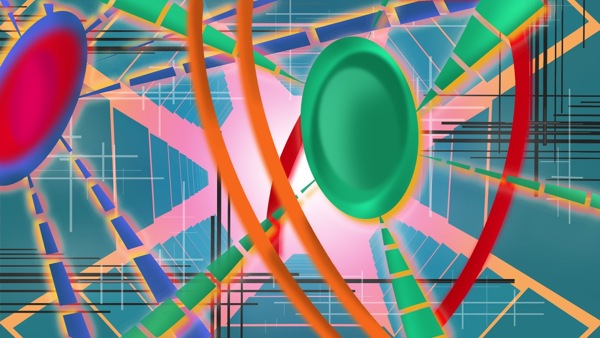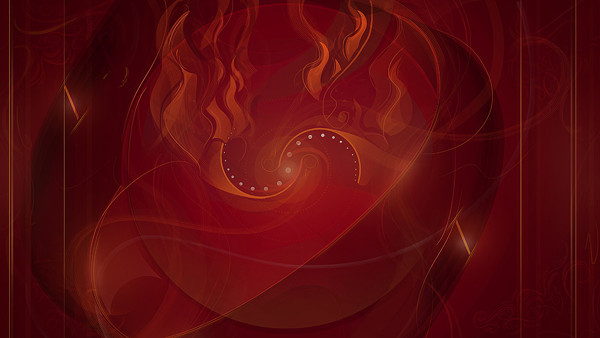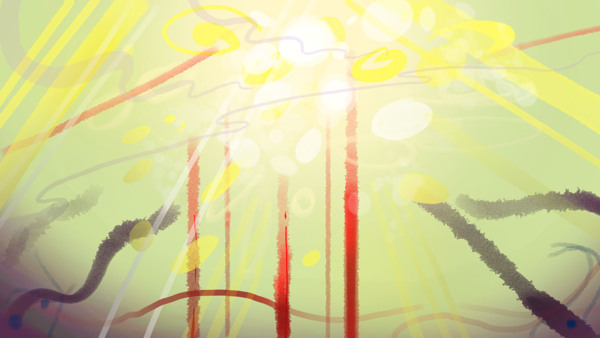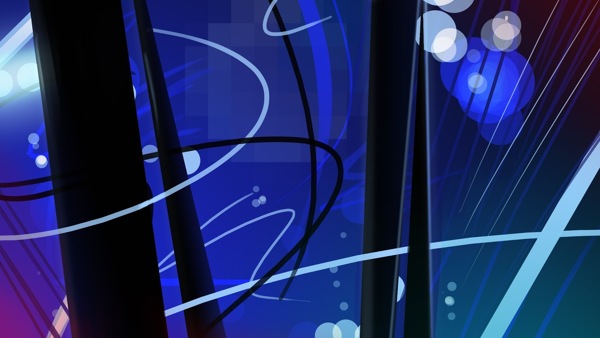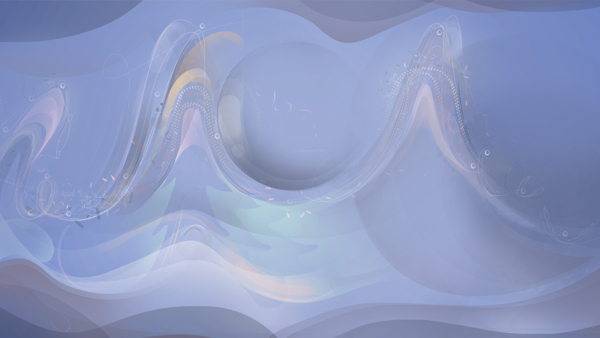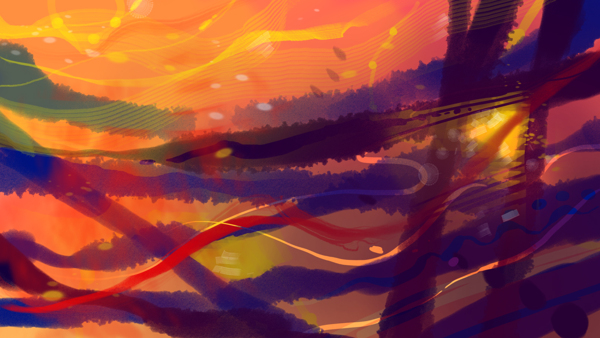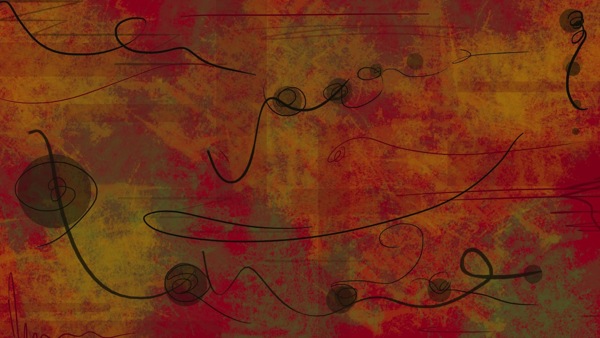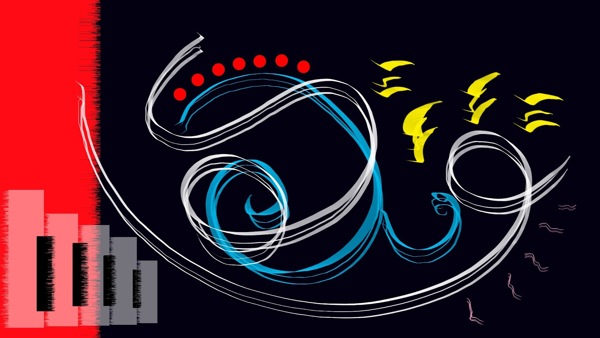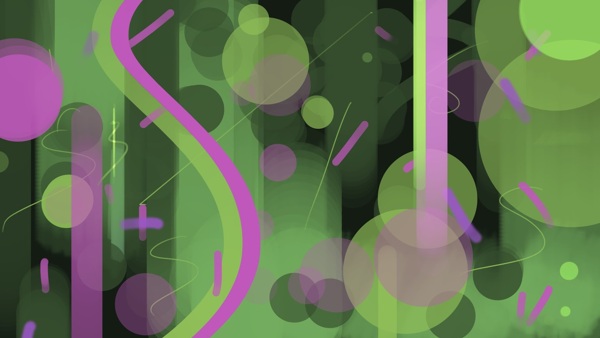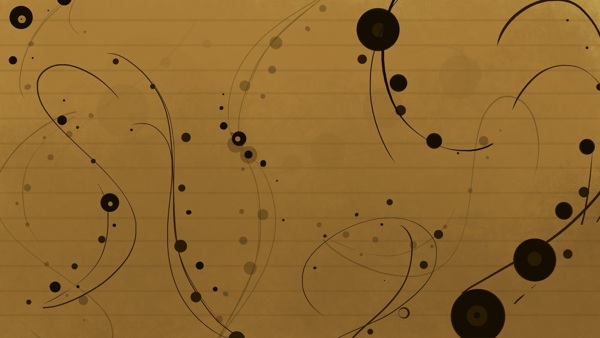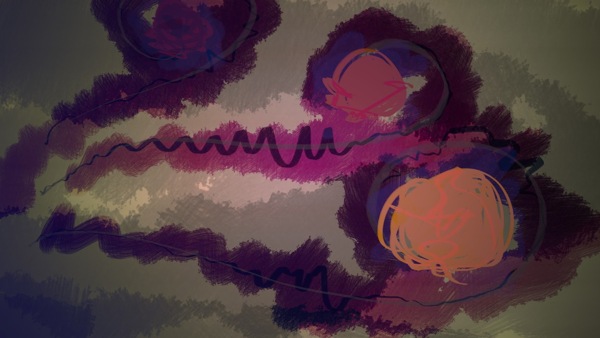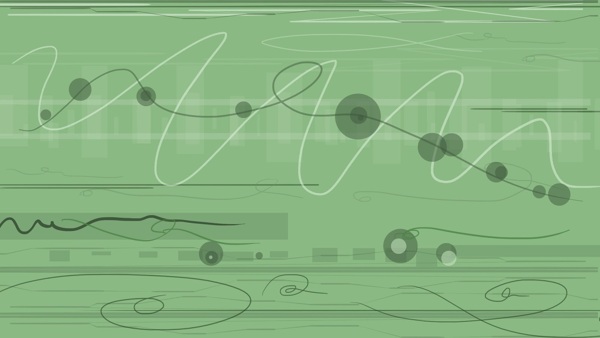 Computer Animation Arts' graduates Tom Beg and Jordan Buckner collated the resulting three hundred and thirty-four original paintings.
From this wealth of synesthetic imagery Tom and Jordan derived an original animation to accompany a live performance of Milhaud's La création du monde by the Orchestre Symphonique de Bretagne at the Grays Theatre in Thurrock in July 2013.
Further inspired by the audio-visual abstractions of Norman Mclaren, Walther Ruttmann, and Michel Gagné, Tom and Jordan created an exciting ebb and flow of imagery capturing the excitement of Milhaud's music and bringing a new dimension to the listening experience.
La création du monde: The animation
"This collaboration project has offered an exciting and fresh approach to creating animated visuals to work alongside musical performance.
The task of bringing together an entire course worth of students, alumni and staff always felt like a daunting proposition. On reflection, it has paved the way for what feels like a pioneering approach to developing musical visuals.
Every moment has provided a new experience because it's impossible to predict how exactly you'll be able take a flat-static image and turn it into animated magic." Tom Beg
"It's been hugely satisfying to collaborate in the creation of such an extraordinary project - a celebration of animation in its purest form." Jordan Buckner
La création du monde in Amiens, France
Following the first showing of La création du monde, Tom Beg and Jordan Buckner were invited by the Orchestre de Picardie to present the visualisation piece in the grand Maison de la Culture d'Amiens on the 19th December 2013.
Director of the Orchestre de Picardie, Rose Bardonnet Lowry said: "The audience loved the performance and were captivated by its unique qualities. There will be more opportunities to show the piece in 2014/15 and I look forward to welcoming the team back."
La création du monde in Anchorage, Alaska
In June 2014, Course Leader Phil Gomm presented at the International Higher Education Teaching & Learning Conference in Anchorage, Alaska. The subject of Phil's presentation was the innovative way in which students, staff and alumni of BA (Hons) Computer Animation Arts had collaborated as a 'community of practice' to create the animation, La création du monde.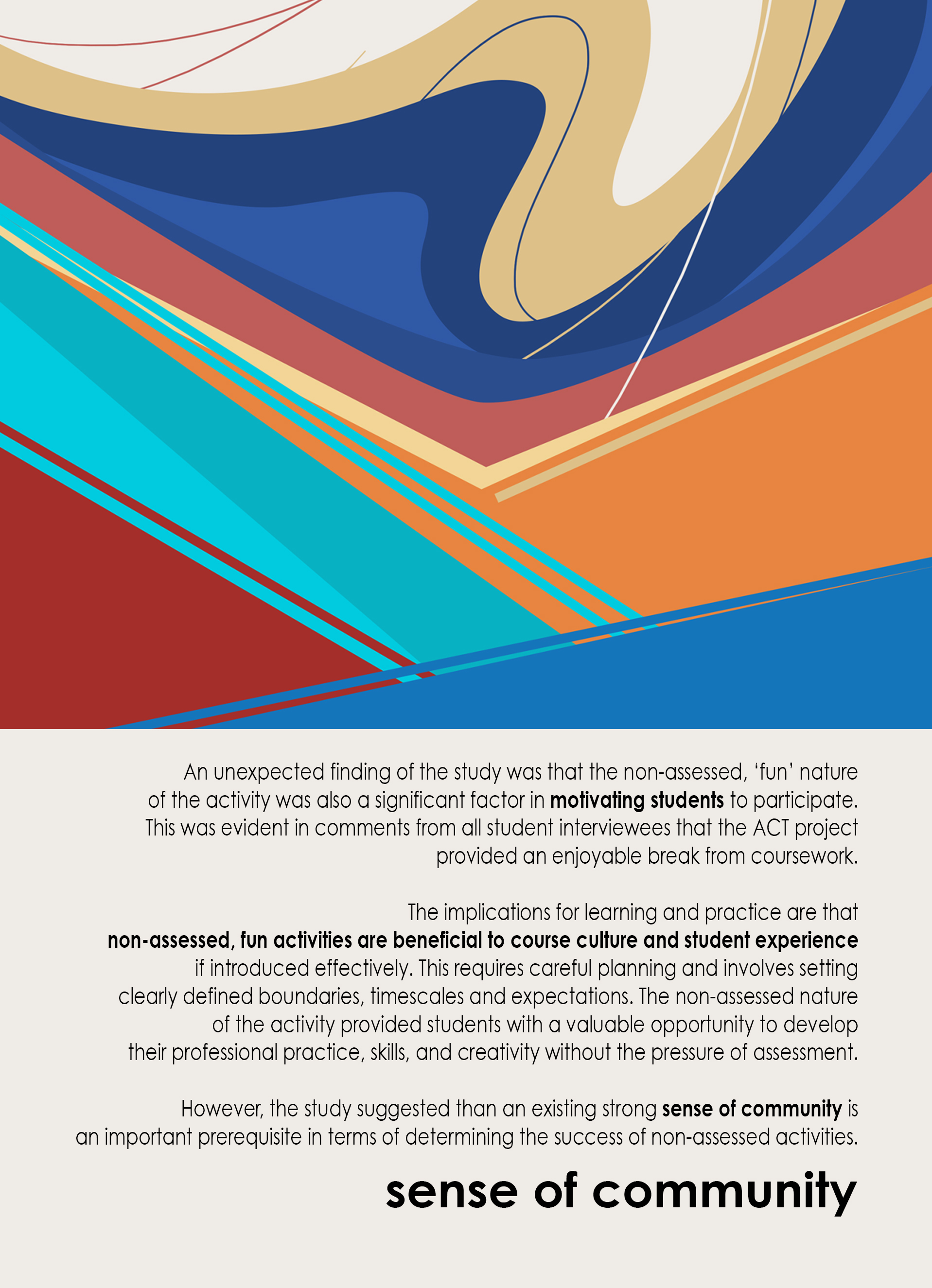 ACT 2: The Requiem Seven
In November 2013, staff and students of BA (Hons) Computer Animation Arts heard a performance of Verdi's Requiem in Picardie, Amiens. Following their visit, students created visual responses to this inspiring and dramatic piece.
At the November performance, conductor Arie van Beek agreed to wear motion sensors for the ninety minutes of the Requiem performance. The data produced from Arie's moment-to-moment movement was captured and, working with a specialised team of staff and alumni, the numercial data was turned into a series of seven curves each representing the seven movements of the Requiem.
The seven digital curves were then translated into seven physical sculptures, laser-cut from steel, and sited in the gardens of the Royal Opera House's High House Production Park, Purfleet.
"I worked on generating ideas for the sculptures in the early phase of the project. Through it, I've managed to break away from doing the same thing that I might normally do. It's allowed me a lot of artistic freedom during the design process. I think my new works will be influenced by this project and allow me to move into new directions, and away from what people might typically expect from a CG Arts graduate." Jordan Buckner
"The value of these external projects to our students, the work that goes into working with external partners and the work that the students do is incredible. These projects join the dots with the academic world and the professional world of commissioned art." Jonathan Simms
"It's interesting to see how the Requiem can inspire art - I really like that."
Gabrielle Forster-Still, Royal Opera House
ACT 3: Noye's Fludde
By way of a fitting finale to our participation in the ACT project, Computer Animation Arts worked alongside a multiplicity of different collaborators in the staging and performance of Benjamin Britten's Noye's Fludde - an opera intended for largely amateur performers and characterised by lo-fi charm and ad-hoc energy.
We approached our brief - the design and execution of a flat-pack, fold-up ark, rainbow, and various celestial bodies - with the same emphasis on keeping things very simple. We wanted the props to look as if children might have created them in an arts and crafts lesson. CAA alumnus, Ethan Shilling, created a series of visualisations that were sent to kite-maker, Karl Longbottom, whose job it was to turn our CGI proof-of-concepts into performance-ready physical props.
Our third and final creative ACT exploited the special ability of CGI to transfer ideas from one discipline to another. Sometimes, the most exciting CGI isn't an end in itself, but is rather the connective tissue between the imagination and fabrication; between the pencil sketch and the prototype.
Noye's Fludde was performed first at the Cirque Jules Verne in Amiens, France, followed by performances at the Théâtre impérial, Compiègne, and Comberton Village College, Cambridge.
Noye's FludDe, Cirque Jules Verne, Amiens, January 2015
Noye's Fludde, Comberton Village College, Cambridge, March 2015